One of the best weekends in the season has rolled around with three huge Derbies this weekend. Manchester City look to rebound after their embarrassing defeat to Liverpool (I'll get to that don't worry) with a title-clinching win against bitter rivals Manchester United in the Manchester Derby, Real Madrid host Atletico Madrid in another top-3 clash in the Madrid Derby and Everton host Liverpool in the Merseyside Derby. There's lots on the line this weekend so let's get into it.
Midweek Picks: 1-3
All-time Record: 207-180-49
Saturday
7:30 am
Liverpool @ Everton – Liverpool come into Goodison Park after a historic win against Man City where they crushed the impending Premier League Champions 3-0 in the Champions League. Everton meanwhile have only won one Merseyside Derby in the last 17 meetings but held Liverpool to a 1-1 draw at Anfield. Although Everton have been inconsistent all year, they will come into this match with a full week's rest. Liverpool meanwhile are coming off of a midweek match and will be without Salah at the least. They may rest some starters even though it is the Derby so I am going to be bold and take Everton as home dogs in this one. Liverpool's minds will be both focused on their win against City and the upcoming match on Tuesday. Everton (+0.5).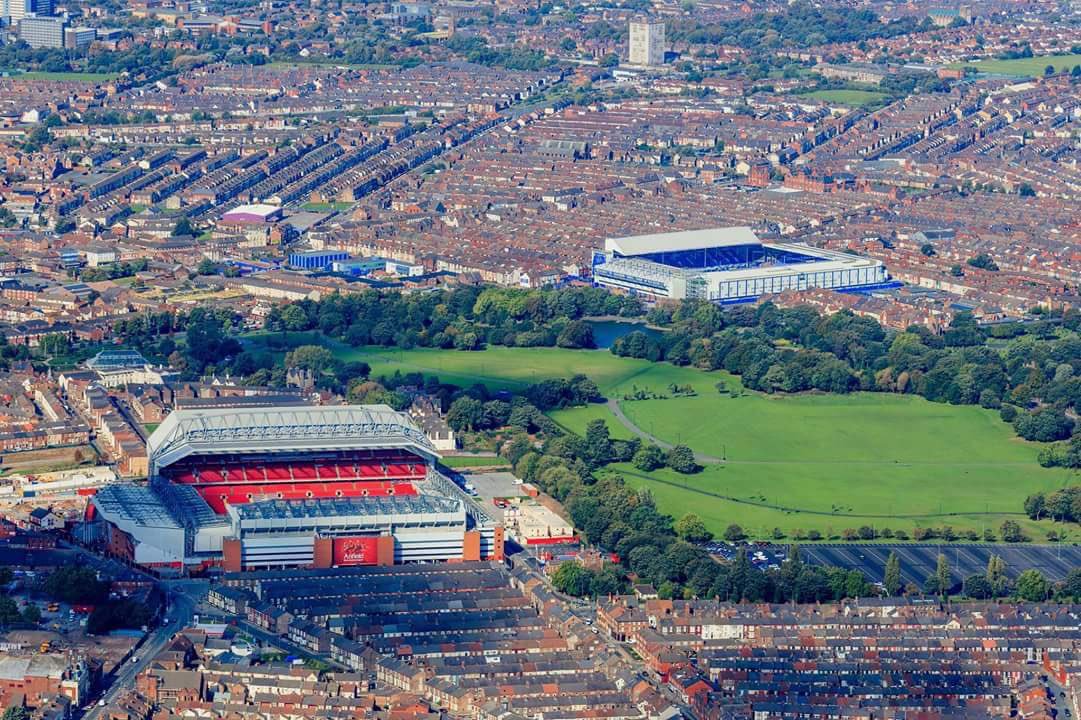 Crystal Palace @ Bournemouth – Bournemouth are now sitting in 10th after having only 1 loss in their last 13 league matches. Palace meanwhile need points to keep their dreams of staying in Premier League for next season alive, but their recent form seems to show they're trending in the wrong direction. In their last 9 matches, Palace have only taken 5 points away of a possible 27. I like Bournemouth in a win/draw scenario here. Bournemouth (Pick).
Huddersfield @ Brighton – A match that includes two newly-promoted teams usually isn't that exciting so I'll make this one quick. Brighton may be in bad form but their last 4 games were against Leicester, Man U, Everton and Arsenal; winning 1 and losing the other 3 by no more than 2 goals in each match. Huddersfield are in danger of going down but are in just as bad form and against much worse opposition. Brighton (-0.5).
Newcastle United @ Leicester City – Newcastle come into this match playing like the Toons of old with only 1 loss in their last 7 and gaining 12 points of a possible 21. Leicester are also in good form with Vardy finding the net in their last 3 matches, but are also playing up and down to the opposing team's level. These two had a shootout last time they played as Leicester won 3-2 and my initial idea was to take the dogs here, but with Vardy's form especially at home I cant fade Leicester. Leicester (-0.5).
Tottenham @ Stoke City – This one is plain and simple. Spurs have the second best away record, gaining 11 more points than Stoke do at home. If Kane is healthy and they're playing like their usual selves, Spurs should run through Stoke quite easily. Tottenham (-0.5).
Burnley @ Watford – When I saw these odds I gasped. Vegas has the best team against the spread, the better team in the standings by 4 places and 9 points, and the team with a better goal differential by 18; as underdogs. They have only lost 1 of their last 7 matches and have won 3 straight. Burnley (+0.5).
Swansea @ West Brom – West Brom are in complete freefall, losing 9 straight and surely to be relegated to the Championship. Swansea meanwhile only have 3 losses in their last 16 matches, the last two (also their last two matches) against Spurs and United. The Pickem is favoring towards West Brom which is somewhat shocking considering they're in disarray and have nothing really to play for. Swansea (Pick).
12:30pm
Manchester United @ Manchester City – Manchester City can clinch the title just 3 days after their embarrassing defeat to Liverpool. As a City fan there hasn't been as bad of a loss as that since the FA Cup Final against Wigan (or the FA Cup loss against Wigan this year but it wasn't as bad as this loss). After Ox put Liverpool up 2-0, City looked abject and shell-shocked. The offense couldn't establish itself in the final third all game and the outside backs enabled Liverpool's lethal front three to carve up the defense. With all that said Liverpool outclassed City completely and now they go back to Manchester for the second leg on Tuesday.
Just three days after that embarrassing defeat, City are now seeking to be the quickest team to clinch a Premier League title in history against their bitter rivals Manchester United. It will be City's third title in 7 years, the most in that span. But the catch here is City are most likely going to rest starters due to their Champions League match on Tuesday and Sergio Aguero will most likely not play either. United meanwhile will be coming out in full force to try to turn Manchester Red and not let their rivals win the title on the field against them. Form doesn't matter as much as the lineups they put out and if City can regain confidence after Wednesday. I still like City, not just because I can't pick against them, but because they have a chance to clinch the title at home against United and I don't think they pass that up. Man City (-0.5).
Sunday
9:15 am
Southampton @ Arsenal – Arsenal have found life! After a big win in the Europa League where they looked like the Gunners of old, they take on a relegation side in Southampton. Bottom line is Arsenal have won 5 straight, all in very convincing fashion and Southampton will not be able to keep up with this Arsenal side when they are playing in this form. Arsenal (-1).
West Ham @ Chelsea – The Hammers come into this match after a massive 3-0 win to Southampton. That match came after their fans invaded the pitch and attacked the director's box, voicing their opinions against the Board. This is a London Derby and Chelsea shouldn't take this one too lightly, but since they are coming off of a good amount of rest I recommend not fading Chelsea here. Chelsea (-1.5).
Other Sunday Matches:
Atletico Madrid @ Real Madrid – Real Madrid are coming off of a win against Juventus that may put them in their 7th straight Champions League Semifinal. Ronaldo's Bike Heard Around the World has Madrid on fire right now and seem like they can't be stopped. They go up against an Atletico side who not only are historically stingy at giving up goals, but as of late are shutting out teams at an alarming rate as 10 of their lat 15 opponents have been held to 0 goals. With that being said, Real is just too hot right now and may not rest starters with the confidence that they will surely go through to the Semi's in the Champions League on Wednesday. Real Madrid (-0.5).
ENJOY this amazing weekend as it will probably be the best we have for a while. And by a while I mean the end of May for the Champions League Final and in 69 days (nice) when the World Cup starts.
Stay Kickin' It. Peace.
Twitter: @nicodegallo // @canikickitblog