Three of the five biggest upsets in this season's Champions League came on Matchweek 6 in one of the wonkiest matchweeks in recent history.
Here's the quick recap in no specific order:
Real Madrid lose at home 3-0, making it their worst home loss in European competition history.
Tottenham drew at Barcelona to snatch 2nd place from Inter who drew shockingly to PSV at home. Barca lost the possession battle for the first time in a group stage game since 06 but still win the group.
Liverpool nailed the 1-0 scoreline putting them through in Group C at home against Napoli in a classic Anfield Champions League match.
Juventus gave Young Boys their first ever win UCL.
Bayern and Ajax drew 3-3 in match that had three lead changes, a red card for a kick to the face from Muller and a 95th minute equalizer.
Atletico Madrid choked their Group A title away with a lackluster draw at Club Brugge, giving Dortmund first place.
So what did that mean for me? A whopping 0-4-1 record and down -6.9 units (nice). Unacceptable.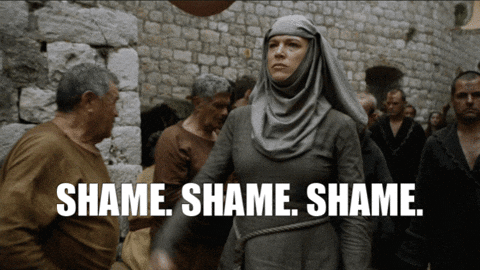 So I should probably sit this weekend out right?
ABSOLUTELY NOT. Did George Washington tell the troops to give up after losing at Bunker Hill? No. Did Paulie tell Rocky to give up when he was getting his ass kicked against Ivan Drogo? No. Am I going to give up after a funeral of a week? NO!
So I'm back at it this weekend to give you the old fashioned version of my picks; an all Premier League 10 match special.
This Season's Record: 95-88-22 (-4.9 Units)
UCL Matchweek 6 Record: 0-4-1 (-6.9 Units)
Saturday, December 15th
7:30 am EST
Everton @ Manchester City – City are coming off of another match where they got the points but didn't play up to their standards. David Silva, Aguero, De Bruyne, Fernandinho, Stones and several others are all either out for the next week or questionable for this Saturday's match against Everton. They may rest some starters as for their cup Semifinal on Tuesday and Everton are in form and usually play City tight (one loss against City in their last 4, none by more than two goals in almost a decade). I like Everton to keep this one somewhat close. Everton (+2, -110).
10:00 am EST
Leicester City @ Crystal Palace – Leicester's unbeaten run of seven matches ended at home to Spurs further proving that they have trouble against bigger clubs. Luckily for them they go against an out of form Palace side who have been underwhelming at home this season and I think they have a ton of value on the pickem line. Fun Facts: The last four matches between these two have averaged 4 goals per match and both clubs average over 2.2 total goals per match this season (LEI: 2.56, CRY: 2.25) Leicester City (Pick, -105 and Over 2, -125).
Newcastle United @ Huddersfield Town – Both teams have been in a relegation battle and are coming into this match in bad form. Neither team has won in their last three matches, making it initially hard to pick a side here on a pickem line. But oddly enough Huddersfield have the worst home record in the league and Newcastle have actually found success this season away from home with only 2 losses out of 7 matches. Newcastle also have a really appealing price on their pickem line, which is where I'm going to lean. Newcastle United (Pickem, +110).
Burnley @ Tottenham – Spurs are coming off of a high after their historical draw at Barcelona to put them through to the Round of 16 in the Champions League. I was hoping Vegas would overcompensate for Spurs' recent form and that big result on Tuesday with a line of 2.5 but they're holding this one at 2. The biggest thing about this match is that Spurs have a North London Derby cup Semifinal on Wednesday against Arsenal and could easily rest players. In addition, Burnley are coming off of a win and Spurs have yet to beat a team by more than two goals since their third match of the season in August. This screams push but Burnley could make it close. Burnley (+2, +105).
Cardiff City @ Watford – Cardiff out of nowhere pulls off three wins in their last five matches and have climbed out of the relegation zone and into 14th place. They travel to a Watford team that has been trending downwards with no wins in their last six matches, even though they did have a tough schedule. Although Cardiff haven't been good this season away from home, I think 1 is too large of a line for this match and I'll take Cardiff even with the juice. Cardiff City (+1, -125).
Bournemouth @ Wolves – I was praying for this to be a pickem hoping Vegas wasn't ready to trust Wolves as favorites again but sadly my prayers weren't answered. Wolves have now won back to back matches; home against Chelsea and at Newcastle and in somewhat convincing fashion. I love picking both of these teams but Bournemouth has been letting me down with one win and five losses in their last six matches. I think Wolves wins this match as I finally pick a home team this week. Wolves (-0.5, -105).
12:30 pm EST
West Ham @ Fulham – Fulham currently sit in last place and are likely to be relegated this season after they've only pulled together 4 points out of a possible 33 in their last 11 matches. West Ham meanwhile are flying high with three straight wins and only one loss in the league since October 5th, coming to Manchester City. I was hoping this was going to be a pickem and my wish was granted. West Ham (Pickem, -125).
Sunday, December 16th
8:30 am EST
Chelsea @ Brighton – Chelsea are coming off of a shocking draw in the Europa League to a Hungarian team named Vidi FC just a few days after beating Man City at home. They now have to turn around and fly back to England on short rest to play a Brighton side who are 5-1-3 (W-D-L) in their last 9 matches and 4-2-1 at home this season. To add to that, Chelsea have a cup Semifinal on Wednesday that they will likely rest up for. The spread has varied across different books from 1 to 1.5 but I'm not afraid to take 1.5 with the heavy juice. Brighton (+1.5, -140).
Arsenal @ Southampton – Lot's of things to decipher for Arsenal right now. They have now gone 22 unbeaten but play Spurs on Wednesday in a cup Semifinal in possibly their match of the season. But they go up against a Southampton team who have not won since August 25th and sit tied for last place. I will keep riding Arsenal until this streak is over especially with the very favorable line in this one. Arsenal (-0.5, -105).
11:00 am EST
Manchester United @ Liverpool – The dessert for this weekend's full course meal is one of the bigger rivalries in English football. Two teams who in the last few seasons have trended in complete opposite directions. United barely sit in 6th place 16 points off of league leaders Liverpool and have one win in their last five league matches. Liverpool have showed up for every big match this season at home and I don't see that stopping here. I don't care that the line is 1, give me Liverpool in this big match at Anfield on Sunday against a United side who haven't showed up yet this season. Liverpool (-1, -110). 
Don't forget to SUBSCRIBE AT THE VERY BOTTOM OF THE PAGE!!!
Stay Kickin' It. Peace.
Twitter: @nicodegallo
Facebook: Can I Kick It