The Premier League is caught in a state of flux right now. They're peppering us with a few matches here and there, allowing for teams to have some sort of a break. Last weekend was a whole lot of nothing and there ended up being only three matches so I stayed away. I've also been a bit out of form so I decided to take a bit of a break.
BUT I'M BACK BABY!
Last Two Seasons: 339-292-94 (+15.1 units)
This Season: 127-123-46 (+0.5 Units)
Matchweek 25: 1-7-1 (-6.0 Units)
Yikes. But this is just in time for my 12-matchweek and Champions League knockout comeback. Don't let the losses beat you up, but instead allow the wins to give you strength.
Oh and listen to the newest episode of our podcast below. I promise it's the best/worst podcast on the planet.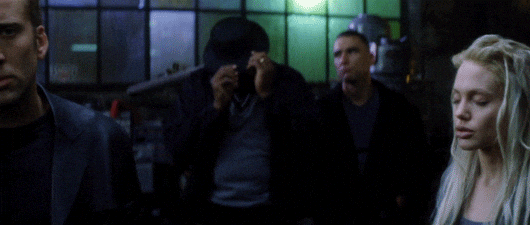 English Premier League
Friday, February 14th
3:00 pm EST
Leicester City @ Wolves (TV: NBCSN) – This is probably the best match in England this weekend with two teams who years ago weren't even in the Premier League. Now one is fighting for 2nd place just a few years after miraculously winning the title and the other is looking to get back-to-back European qualification for the first time since the mid 70's. On the field both teams will likely be missing two key figures, Adama Traore for Wolves and Wilfried Ndidi for Leicester. To me, this Wolves team just got a break from playing the most football of anyone else in Europe's top leagues and a over the last two months just went through the gauntlet of playing United three times and Liverpool twice. At home they haven't been what was expected of them so far, sitting in 12th in that specific table, while Leicester sit 4th in the away table. I think Leicester have a lot of upside here with really solid odds on the pickem line (draw earns them a push and a win cashes the bet). I'll take the Foxes here in what will be a great Midlands Derby. Leicester City Pickem (+105).
Saturday, February 15th
7:30 am EST
Burnley @ Southampton (TV: NBCSN) – After somewhat worrisome starts for both clubs, they've now turned things around and sit in the middle of the table. Southampton's rapid rise since their embarrassing 9-0 loss to Leicester has arguably been the most impressive. But to me, I think this is where they begin to cool down a bit. Before their little break this past week, Burnley had impressive wins against Leicester and United while also drawing Arsenal. Southampton have showed they've begun to slip with recent results although those did come against Spurs and Liverpool. I like Burnley as underdogs here to still get points especially as Southampton remain the worst club at home this season with 11 points from 12 matches. Feel the Burn. Burnley +0.5 (+105).
12:30 pm EST
Liverpool @ Norwich City (TV: NBC) – Uh oh. Norwich are in a spot where they are desperate for any points and might need to start chasing 3 instead of 1 in every match they play. They're gonna be out of luck here as they'll have to fight for points against the best team on form in the world right now. Liverpool are also returning arguably their best offensive weapon this year in Sadio Mane. Cue the blowout horns. Liverpool -1.5 (-115) and Over 3 total goals (-120).
Sunday, February 16th
9:00 am EST
Tottenham @ Aston Villa (TV: NBCSN) – This feels like a trap game for Spurs. They've done well against the big clubs since Mourinho came in but they haven't had runaway results against some of the lower-table clubs as you'd think (draws recently against Norwich, Watford and Southampton). I also don't have a ton of faith in Villa getting a win here. But one thing both of these teams have stayed constant in is cashing in on the Under 3 mark. Spurs have only had one of their last 8 league matches go over 3 goals while Villa have only had one of their last 7 league matches go over. I'll take the under in what could be a low-scoring, scrappy match here. Under 3 total goals (-130).
11:30 am EST
Newcastle @ Arsenal (TV: NBCSN) – This one feels like it could go either way although I do give the edge to Arsenal. They finally got their break under Arteta and that should help them sharpen the axe a bit. Newcastle though have been SNEAKY good in 2020 with only one loss in their eight total matches in the new year. Arsenal are actually a bit better in 2020 as they've gone undefeated but only have one league win to show for it, which is still progress from the Emery era. Arsenal have had a tendency to keep things close recently and have actually only won by more than one goal twice this season. With how close Newcastle have been keeping their matches recently and with how little I trust Arsenal to pull away from a stingy team like Newcastle, I expect this one to be close. A spread of 1.5 feels too much for me in the first place and I couldn't fade Newcastle here. Newcastle United +1.5 (-135).
Monday, February 17th
3:00 pm EST
Manchester United @ Chelsea (TV: NBCSN) – Why the Premier League put this match and the Wolves/Leicester match on Monday and Friday respectively blows my mind. But hey, I won't complain that we get these matches in what is mostly a dry Premier League Matchweek. This match feels like it could go either way and history shows that neither of these teams have had an edge over the years (since 2010 Manchester United has only one more win with eight draws). Neither of these clubs are good situationally in the table with Chelsea 10th in the home table and United 10th in the away table. Form-wise there isn't much to separate them and neither team is completely healthy. So what does all of this mean? It means when the draw has +260 odds, you take them. I feel like both of these clubs will take one step forward and one step back here and split the points. DRAW (+260).
Bonus Pick: Lazio (+135) v. Inter Milan
Stay kickin' it. Peace.
Twitter: @canikickitpod
Twitter: @nicodegallo